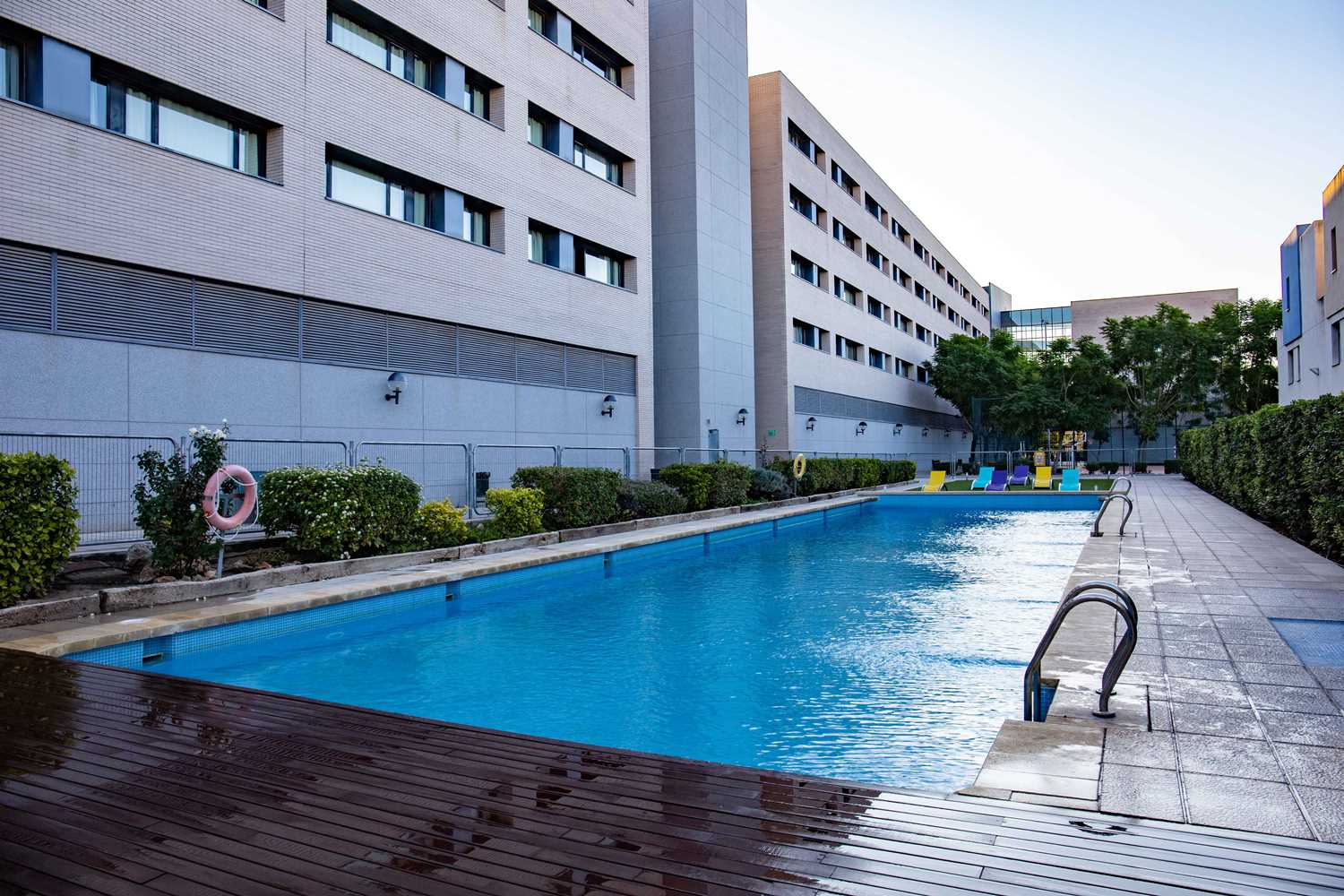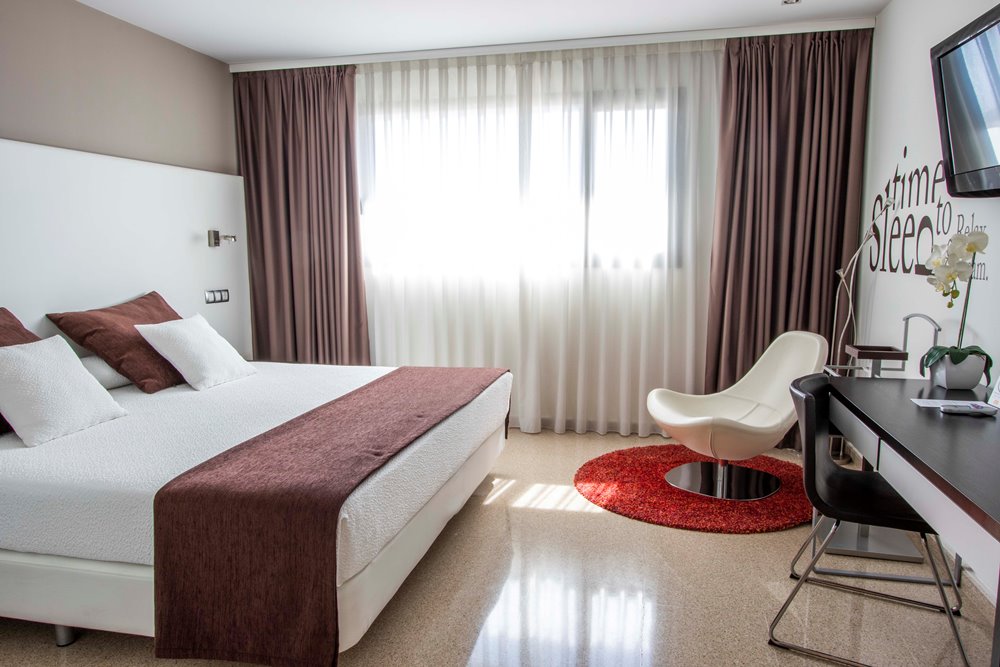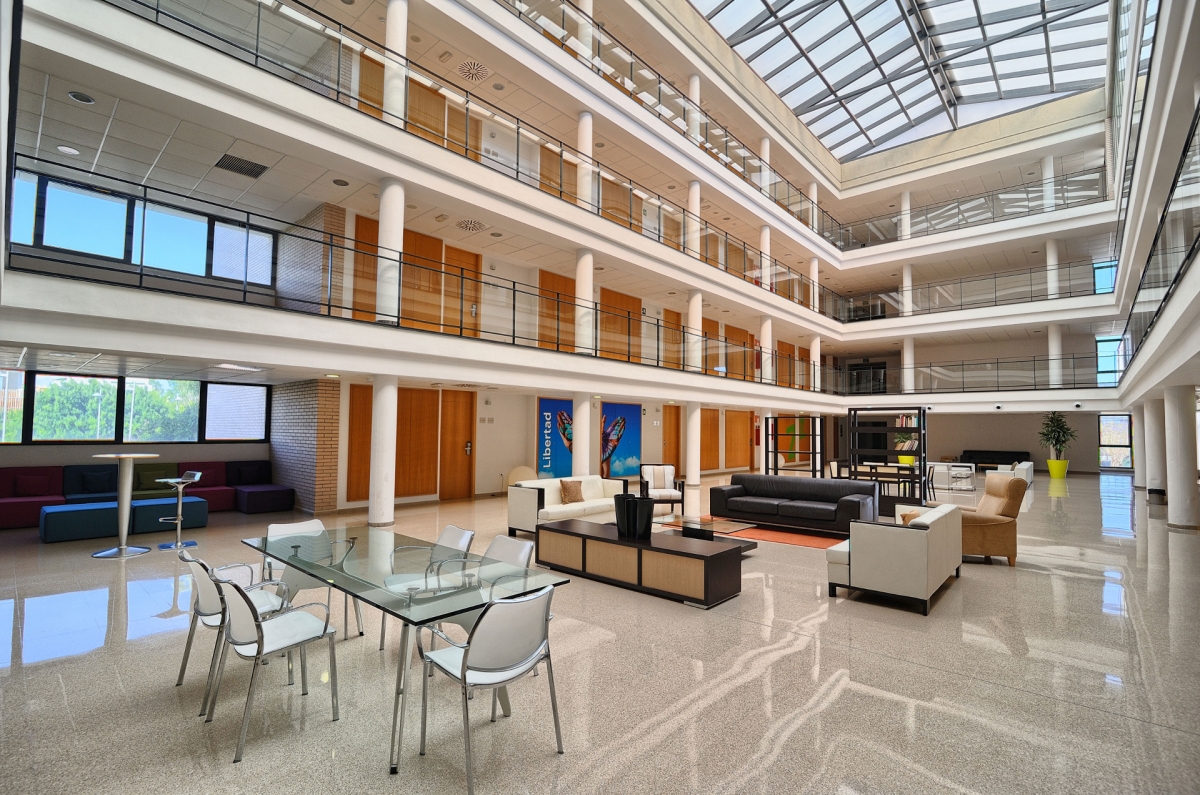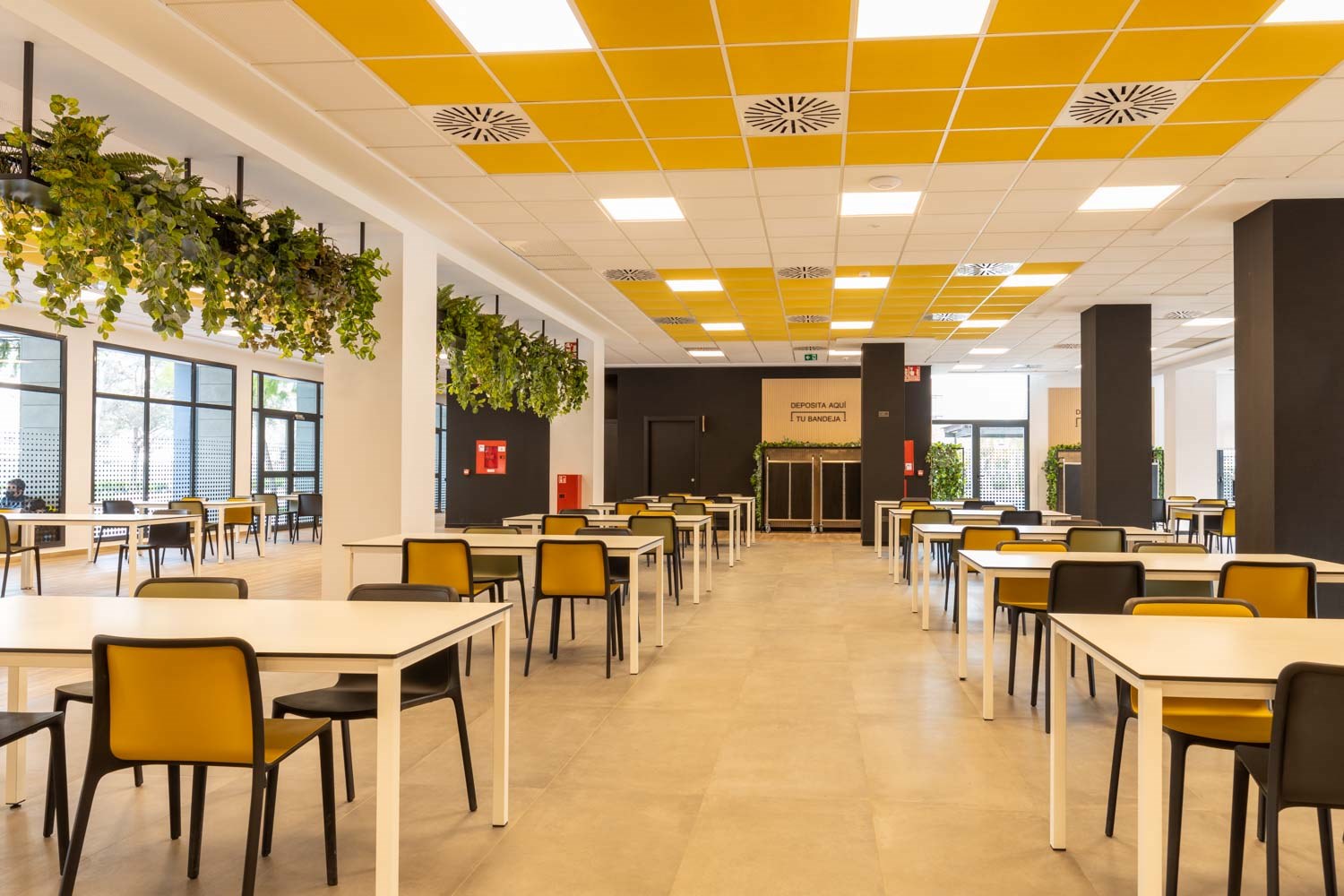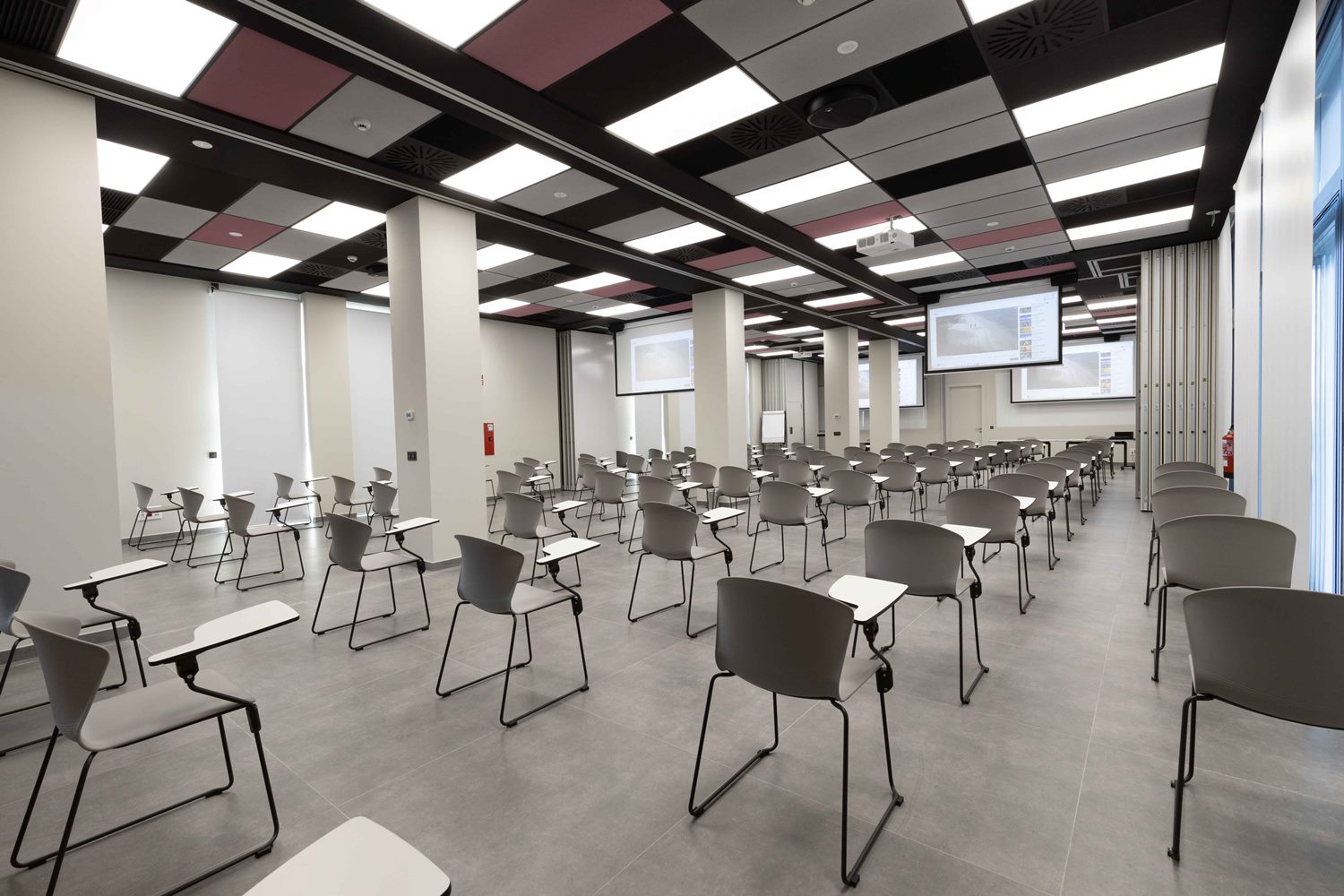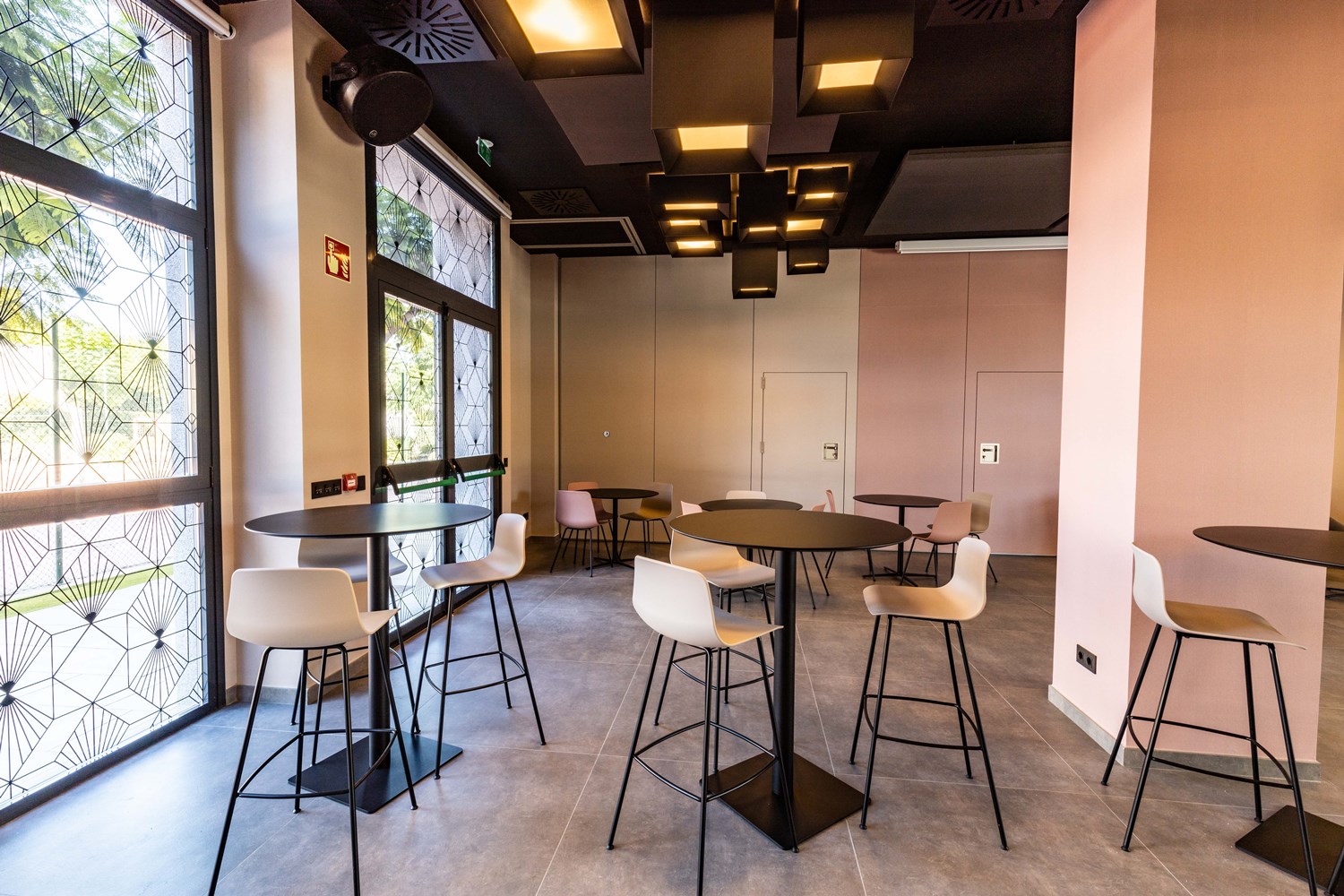 Early check-in (subject to availability)

Late check-out (subject to availability)

Free parking

Preference for allocation of room
The ideal complex for daily accommodation, sports groups, organization of events and tourist getaways
Villa Alojamiento y Congresos | Villa Universitaria
The ideal complex for daily accommodation, sports groups, organization of events and tourist getaways
Villa Alojamiento y Congresos ia is located next to the University of Alicante and just 10 minutes from the city center, the airport, the train station - AVE, the IFA Trade Fair Institution and the Elche Industrial Park. Dynamic and different accommodation that has 114 rooms of different types, swimming pool, fitness room, multi-sports court, laundry area, computer room, audiovisual function room, space for exhibitions, rooms for meetings or training and its own restaurant service, with 2 rooms with capacity for 150 and 85 respectively, as well as a reserved area for 30 diners.

To make things easier for you, we put at your disposal our covered car park with 400 spaces and a 24-hour reception so that you always feel cared for. The familiar treatment of our staff together with the dedication to detail and an excellent value for money, is what characterizes us and sets us apart. We are specialized in the management of sports groups, as well as in the organization of events of any kind.

Because we know that the difference between good and excellent is always a little more effort.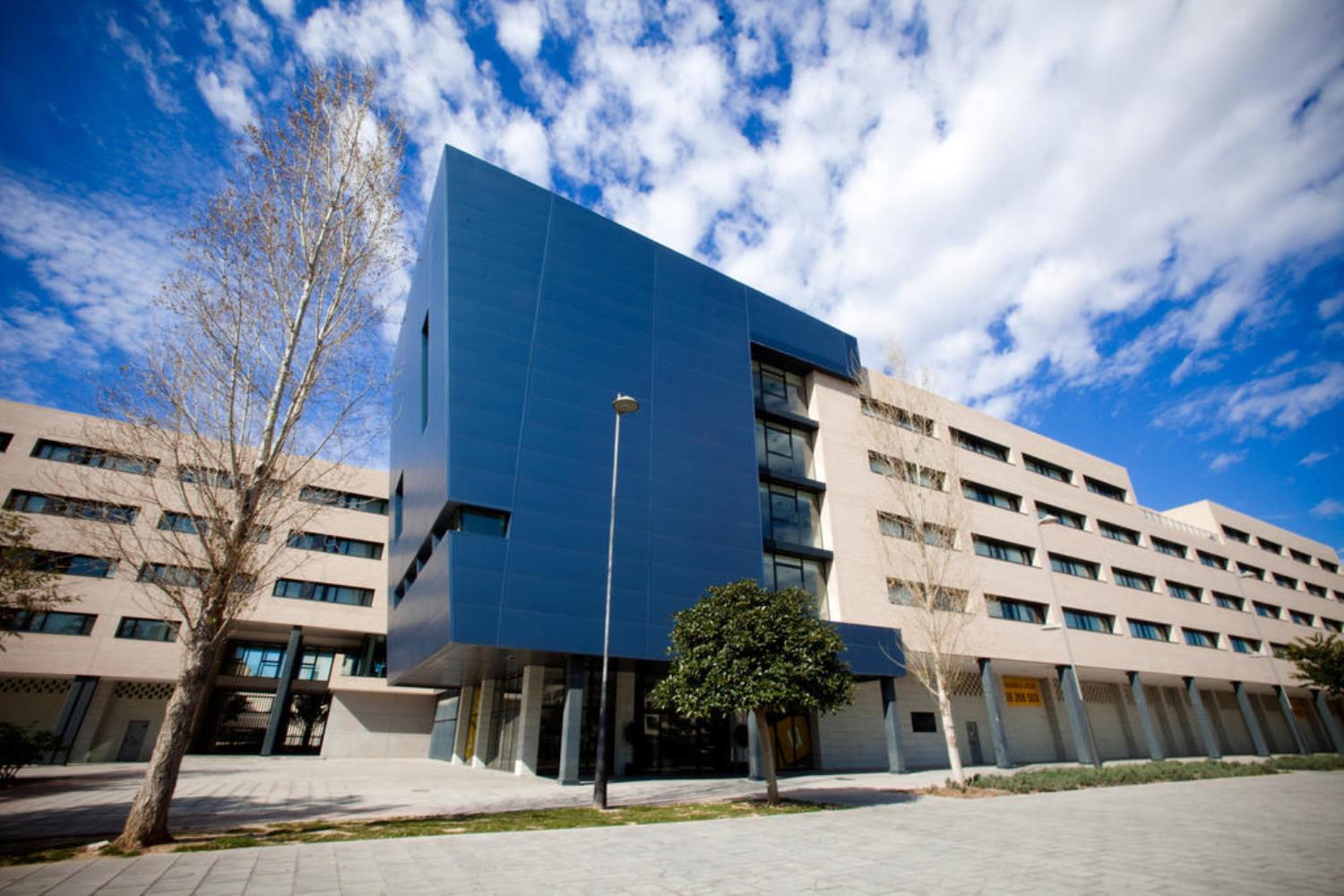 More information
Villa Alojamiento y Congresos | Villa Universitaria
San Vicente del Raspeig
Address
Vicente Savall Pascual, 16
03690
San Vicente del Raspeig
Alicante
Spain